Kat & D
Doug's 1st Movie (1999). "Oh Doug, you're so dance planney."
Join us for this week's episode "Doug's First Movie". We talk lame bullies, older boys going after your girl, gooey water monsters, fake news and why you can never trust the power of a giant corporation. Does this movie have us doing backstrokes in the lake or are we hoping to drown in the toxic stew? Find out now!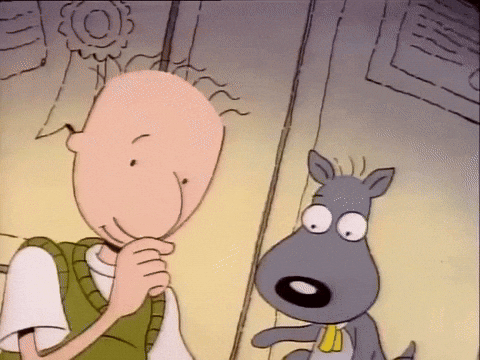 Storyline :Doug and his friends find a "monster" living in the woods outside their town, but when they find the monster is actually kind of nice, they find themselves hunted by "bad guys" who want the monster. In addition, Doug has to compete for the attention of Patti Mayonnaise with a snobby 8th grader, Guy Graham. Will Doug get to take Patti to the Valentine's Day dance?
Directors: Maurice Joyce
Writers: Ken Scarborough, Joe Aaron and Jim Jinkins
Stars: Thomas McHugh, Fred Newman and Chris Phillips
Awards: 1 Nomination for The Stinker Awards Worst Achievement in Animation
Film Budget: $5,000,000
Gross Worldwide: $19,440,089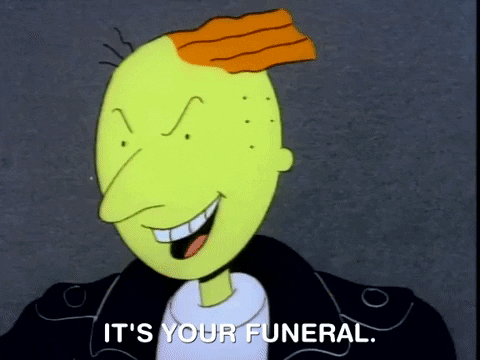 We honestly don't really know what people were thinking with this movie aside from the horrible plot, the characters that are not true to their original form but this music...dear god....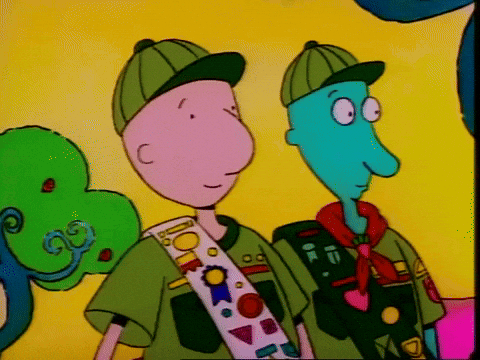 You'll Dig Doug - But Probably Not these Facts
Despite the film's title, it was not successful enough to warrant sequels.

Originally planned as a direct-to-video release under the working title, "The First Doug Movie...EVER!". However, based on the box office success of The Rugrats Movie (1998), Disney decided it was best to give the film a theatrical release.

Released on the big-screen with the Disney cartoon short "Donald's Dynamite: Opera Box" in front of it.

A subplot involving Roger having a crush on Herman Melville in her Hermione disguise was cut from the final version of the film. However, it was kept in the film's novelization.

The last traditionally-animated film to be animated with cels rather than the digital ink and paint process being used for other traditionally-animated films at the time.
Although we would honestly not recommend it you can watch Doug's 1st Movie on Disney+
https://www.disneyplus.com/en-gb/movies/dougs-1st-movie/7aa8rWA1FCFV
#disney #disneyplus #disneymovies #disneypodcast #movies #movieoftheweek #movietime #moviereview #moviepodcast #disneymovieinsiders #disneydiscussion #moviecommentary #disneylife #disneyfans #wdw #doug #dougs1stmovie #disneyanimation #dougfunnie #pattymayo #disneyanimated #animation #saturdaycartoons